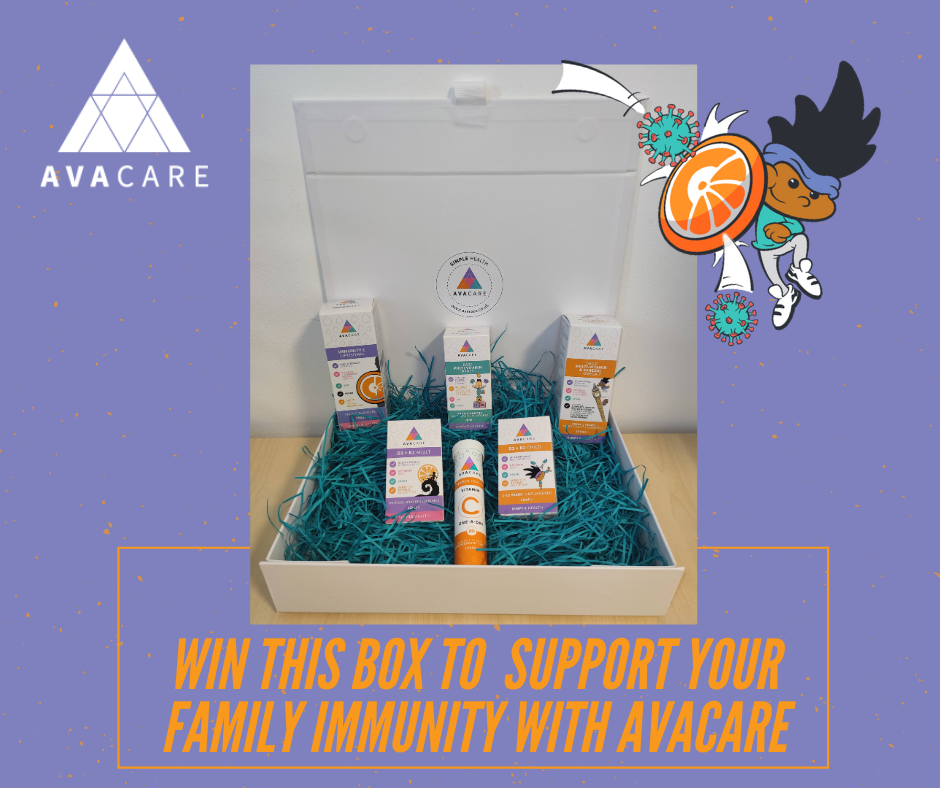 Win the entire Avacare range of Childrens Vitamins
Why choose AvaCare?
AvaCare was founded when three passionate dads combined their expertise as pharmacists and nutritionists with their love for their families. The resulting vitamins and mineral products are designed with their family, and yours, in mind.
AvaCare focuses on SIMPLE HEALTH. AvaCare creates best-in-market products made with only the clean ingredients that the body needs. All products are Vegan and specifically designed to take care of your family, including:
CHILD MULTI-VITAMIN & MINERALS + OMEGA 3 (from 1 year)
BABY MULTI-VITAMIN DROPS (from 4 months)
VITAMIN D3 + K2 ADULT (from 12 years)
VITAMIN D3 + K2 CHILD (from 1 year)
OMEGA 3 ADULT – SUPER PLANT STRENGHT (from 12 years)
To be in with a chance of winning this superb prize, simply comment and let us know which product you would love to try.
Good luck
Natures Healthbox x